Two Weeks to a Two Piece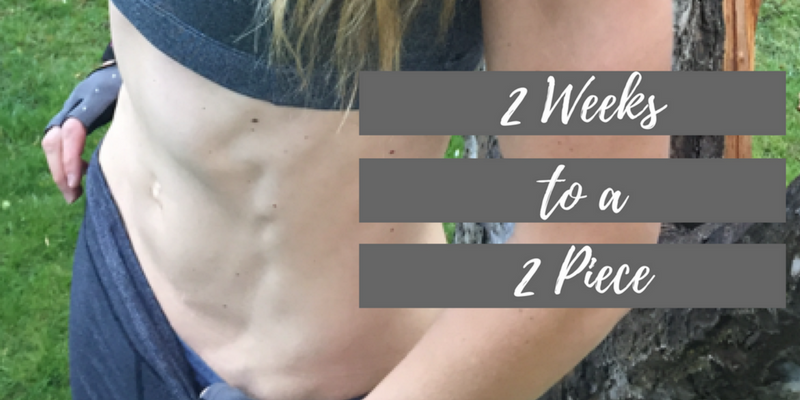 Be Honest! Are you totally freaking out right now!
Do you have an event coming up that requires you showing a little skin? A wedding? A vacation? A photo shoot?
Are you wondering how much closer you can get to your goal of looking good in a two piece in this short of a time-frame?👙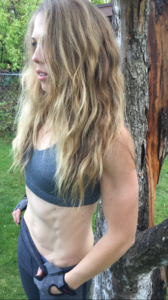 I feel you. I've looked in the mirror and thought how much better I'd look if I could just hold my tummy sucked in - LIKE ALL THE TIME!

I have been a personal trainer for almost two decades, so I know how to get results -- professionally, that is -- but when it comes to doing "THE THINGS", I don't always do them. I've never been obese, but I have lost the same ten pounds probably a dozen times over the years. I know what works and I know what doesn't. AND lucky for you, I know what works FAST!

So, obviously not EVERYBODY is two weeks away from a two piece. Bikini bodies don't happen overnight. Know what, though? Two weeks from now, you could be a helluva lot closer than you are right now. And if you have time to repeat the two weeks twice or three times, you will definitely see results.

I typically charge $85 per hour for my personal training services, so the $22 price point is a steal. You can rest assured that you're getting a super effective program for an even better price! So push the "BUY NOW" button, and then

RELAX! (Figuratively)
You are just two weeks away from feeling more confident in your skin than you are right now.
You are just two weeks away from more muscle tone, more energy, less bloat, better skin, and a boosted metabolism.
And maybe you're just two weeks away from looking fantastic in a two-piece!

✨


Let's Do This! Click here to get access to the full program today!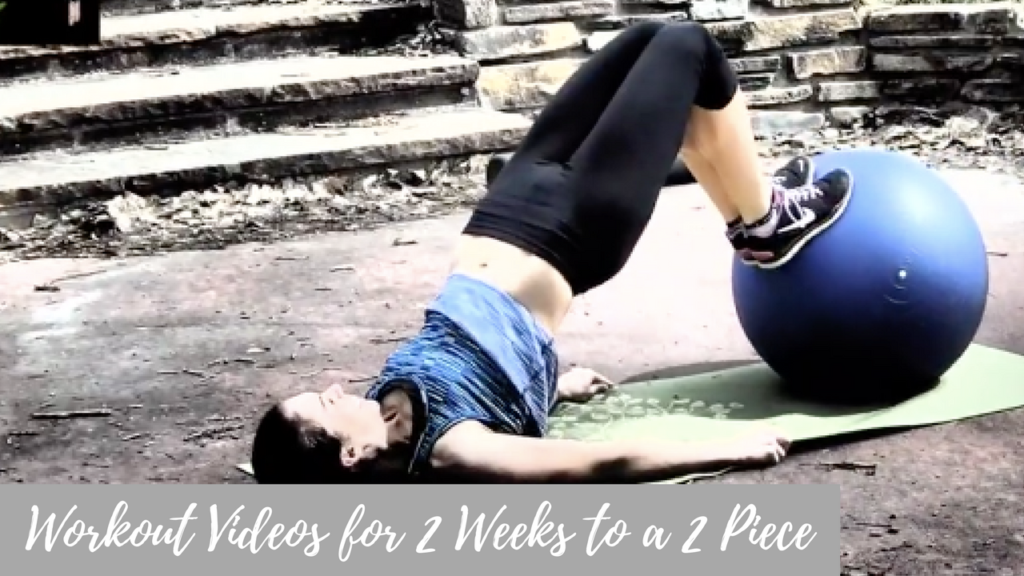 Workout 1 - All-Over Muscle Toning
The first workout in the Two Weeks to a Two Piece Program is all about building strong, supple muscles throughout your entire body (in under 30 minutes per day). The foam roller cool-down at the end will minimize soreness. What you'll need: a mat or soft surface and a water bottle. Optional items: We use an exercise ball and a foam roller, but you can make due with just four paper plates!!!
Workout 2 - HIIT (High Intensity Interval Training)
HIIT is about alternating periods of short, intense exercise with less intense recovery periods. This format will give you the same, if not greater, results in HALF the time of other workouts (less than 30 minutes, to be exact). Click
here
to learn more about how HIIT produces better results in less time. Be prepared to sweat, and also to have fun! We use a kettlebell in this workout, but any weight can be made to work (if you keep a tight grip). All you really need is a good pair of shoes and water. 💦

Two weeks to a Two Piece Meal Plan
The meal plan is a crucial component of the two weeks to a two piece program. You will repeat meals for 3 days at a time, and changes up a total of 4 times during the two weeks for maximum body changes. You can do this whether you're a cook or not; however, we will give you a few recipes in case you want to prepare your own food.
You're going to see huge results!
JOIN OUR FREE NEWSLETTER.
Not sure about the full program? Subscribe here to instantly receive demos of two do-anywhere exercises you can try right now to strengthen and tone your entire body.
Click here and I'll send you the two exercise demos!
Marcy Vogler is a lifestyle makeover coach, personal trainer, and mother of three. Marcy is passionate about helping women make over their lives from the inside out. To learn more about the courses Marcy offers, check out our parter website at www.thegoodlife4u.club. For daily inspiration, join Marcy's Facebook Group: Love Your Day, Love Your Life.