This page was exported from thegoodlife4us [ http://thegoodlife4us.com ]
Export date: Sat Feb 24 18:16:36 2018 / +0000 GMT
Family Friendly Taco Soup

Course: Main Dish
Prep Time: 5 minutes
Cook Time: 10 minutes
INGREDIENTS
Included in bag in fridge from Taco Night*:
• 12 ounces hamburger
• 1/2 yellow onion diced
Add the following
• 1 can kidney or pinto beans rinsed and drained
• 1 Can Corn undrained
• (1) 14-1/2 oz can Whole Tomatoes undrained, cut up.
• 1 oz cheese per person
• 2 C Green Salad per person
• 6-12 Tortilla Chips per person
INSTRUCTIONS
Put meat mixture from bag in fridge into a pot on the stove; heat through. (*If you didn't have tacos, just add burger and onion to a skillet, break up the beef as it browns. Drain off fat. Add green chilies and taco seasoning.)

Add Corn, Beans and Tomatoes; heat through.

Fill a serving bowl with tortilla chips. Top with soup, cheese and salad.
WATCH THIS VIDEO TO SEE HOW TO COOK ONCE TO MAKE 3 MEALS (Including this one) FOR UNDER $25
For all 3 recipes featured in this video, click here
YouTube Video: YouTube.com/watch?v=eYGmRC_rSAM
We have made it easy to save or share this recipe. Click on any of the share buttons to the left, hover over any photo for share/pin options, or pin the photo(s) below.
<![if !vml]>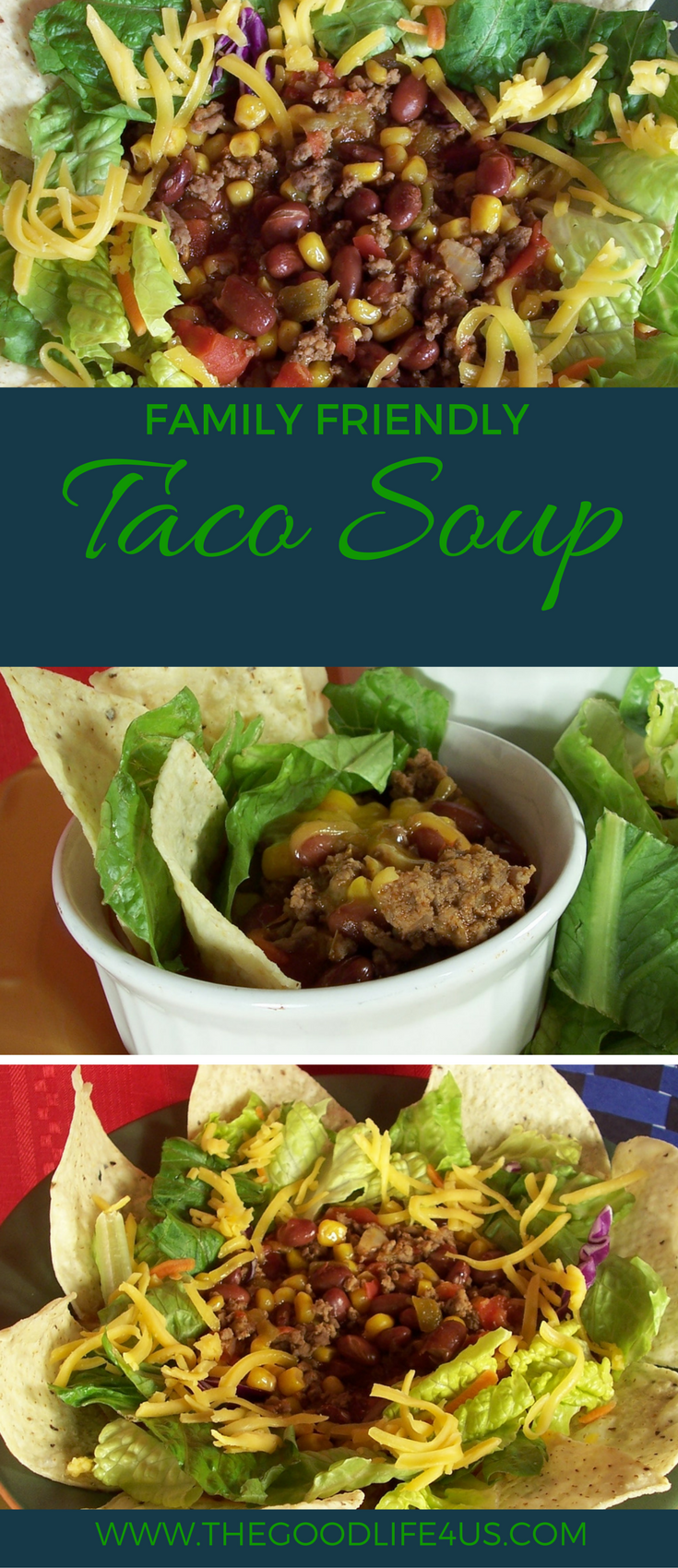 <![endif]>
Marcy Vogler is a lifestyle makeover coach, personal trainer, and mother of three. Marcy is passionate about helping women make over their lives from the inside out. To learn more about the courses Marcy offers, check out our parter website at www.thegoodlife4u.club. For daily inspiration, join Marcy's Facebook Group: Love Your Day, Love Your Life.
<![if !vml]>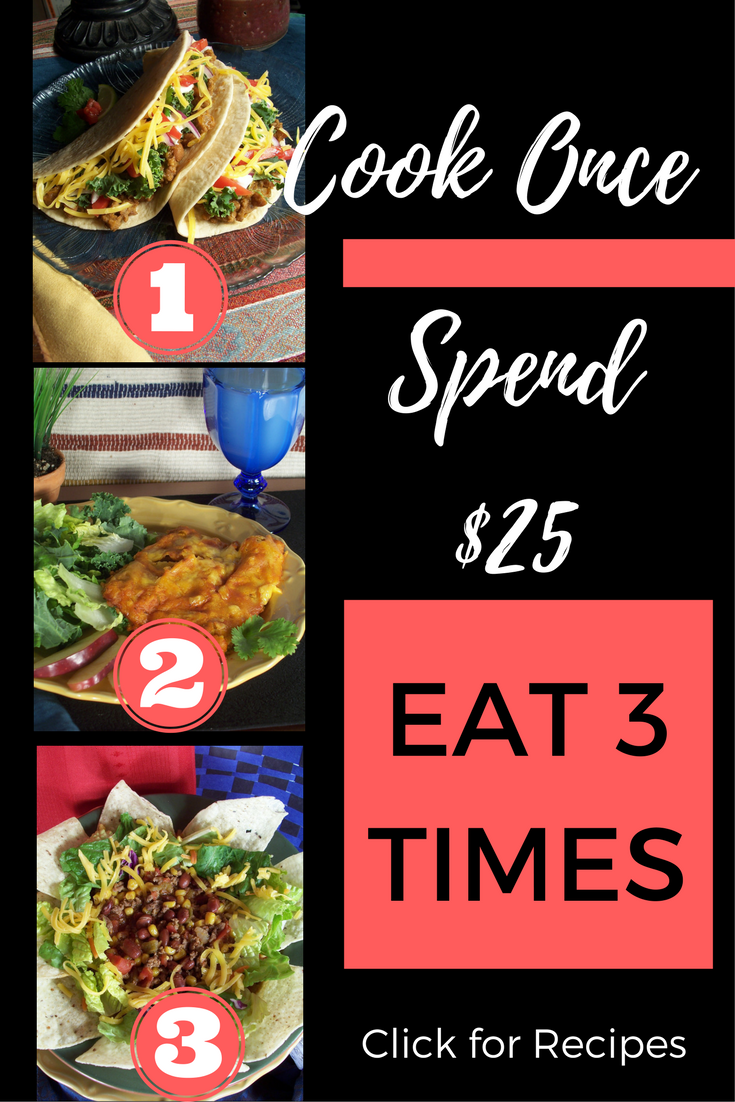 <![endif]>
Post date: 2016-11-21 19:39:10
Post date GMT: 2016-11-22 01:39:10
Post modified date: 2017-12-15 16:47:36
Post modified date GMT: 2017-12-15 22:47:36
Powered by [ Universal Post Manager ] plugin. MS Word saving format developed by gVectors Team www.gVectors.com